Piano Competitions Have Judges on Edge. My source is an excellent book on piano playing. David Dubal wrote it: "Reflections from the Keyboard". He interviews numerous keyboard artists about their trials and tribulations. Being a judge at competitions is also certainly trying. Why?  I felt that pianist Jorge Bolet was particularly relevant in this regard.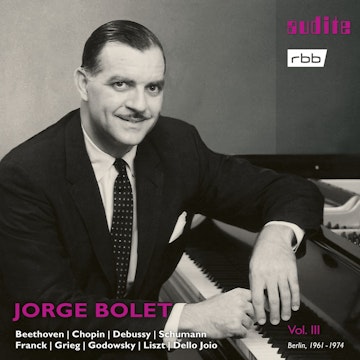 Bolet emphasizes how perfection is expected with piano playing. This is primarily due to the recording industry. He believes this has destroyed  a great deal of "music making."  That is because recordings are of such mechanical perfection that any imperfection in actual performance is severely frowned upon. The other source of homogeneous playing is competitions.
Bolet on Piano Competitions
This piano legend actually states "Competitions have done more harm to piano playing than anything else." In many competitions there are some 15 judge. Those he enter have to try to get all the votes. To do this they must not antagonize any of the judges in any way. Nothing must be different or worse yet, controversial. Any personal idea is shunned and looked down upon. Bolet states that as a result whether you listen to 10, 20 or 30 pianists, they all play alike. That affects the status of piano playing in general. No one becomes outstanding.
My Own Piano Instructor- Mischa Kottler
My own teacher was Mischa Kottler. He was the official pianist with the Detroit Symphony Orchestra. Mischa also directed the music at WJR in Detroit. His waiting list for students was incredibly long. Once you got to start, he often went with the Symphony on tour. I grew up in Detroit. Listen to him playing Chopin's Minute Waltz. He actually plays the difficult passages with double notes in the right hand. The main help I credit with is avoiding hand injuries at the piano. He taught:  (1) Hand positions, (2) The proper way to scales and arpeggios.  (3) Showed me the regimen that I still practice daily. (4) How to play with a singing tone. (5) How to: "Present the melody on a silver platter." (6) Above all else: He was a fanatic about proper fingering. Mischa never seemed satisfied with  editors. He learned his art and fingering from Alfred Cortot and Emil von Sauer in Paris in Vienna in the 1920's. Would he have lost at a piano competition for his originality? Perhaps?
So What Am I doing Now?
I've never been so busy. I've just return from New York where my wife and I workshopped our original opera, Patra. All our singers had won auditions with the NY Met Opera. Check out our Patra website, Patraopera.com. Professionally I play 52 weeks a year. I'm scheduled to play my 11th winter season in Boca Grande at the Gasparilla Inn.  The owners have just reconditioned their Steinway Grand from 1924. You be the judge: Are piano competitions necessary? Perhaps.