Musical Quaternity is analogous to the Four Elements.  Here are the players:
The musical quaternity for this blog includes melody, harmony, rhythm and counterpoint.
The four elements are alchemical.  They comprise earth, air fire and water. On the wheel of the zodiac they each occur in rotation three times. This covers the 12 zodiac signs.
Musical Quaternity with Alchemy: The Analogy
Air is counterpoint. It represents the quality of reason. Counterpoint requires structure, rules and thought. Alchemists thought that air contains the vital spirits of life. The words for spirit and psyche come from the same Greek word: " From from Greek 
psykhe
 "the soul, mind, spirit; breath; life, one's life. It is the invisible animating principle or entity.  The psyche occupies and directs the physical body; understanding  It is  akin to 
psykhein
 "to blow, cool," from PIE root 
*bhes-
 "to blow, to breathe".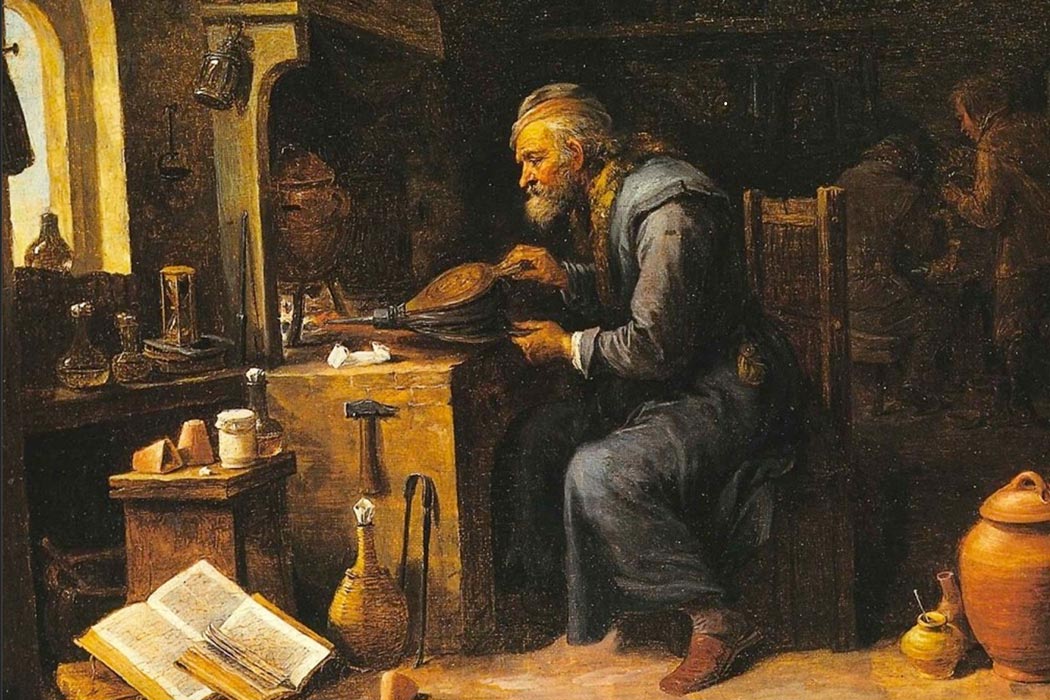 Harmony is more like the combined, unified yet undifferentiated background. Harmony is the vertical aspect or sound of musical. It represents the combination of sounds at any given moment. Those qualities parallel water. Counterpoint is the horizontal direction of various lines the harmony holds. The two are  thus interconneted. horizontal axis.
Melody is tied to rhythm. You cannot have melody without rhythm. In alchemy, fire represents maximum molecular activity. Earth is minimum activity. It is grounded. With the vertical axis, fire rise. Rhythm gives melody shape and purpose. It provides the substance of melody. They are interconnected as the vertical axis.