Amphitheatre in the Woods at Schroon Lake Park. Schroon (/ˈskruːn/ SKROON)[3] is a town in the Adirondack Park, in Essex County, New York, United States. The population was 1,654 at the 2010 census.[4] The largest community in town is the hamlet of Schroon Lake, located at the north end of the lake of the same name. The Town of Schroon is in the southern part of Essex County. It is north of Albany. The Town of Schroon contains two lakes: nine-mile (14 km) long Schroon Lake. The second is the five-mile (8 km) long Paradox Lake. The two lakes are connected by the Schroon River. W
Schroon and Horicon, is a year-round tourist destination. It has boating, swimming and fishing in the summer. In the winter people enjoy snowmobiling, snowshoeing and ice fishing.  Hiking and hunting are popular in the fall and spring. Each September, hundreds of runners compete in the Adirondack Marathon.  The Marathon finishes in downtown Schroon Lake. The roads around the lake constitute an almost perfect 26 mile distance.
I wrote the featured poem below while walking around the amphitheatre.  Perhaps the poem can inspire others to work toward returning this incredible venue to its former life?
Amphitheatre is at the North end of the Lake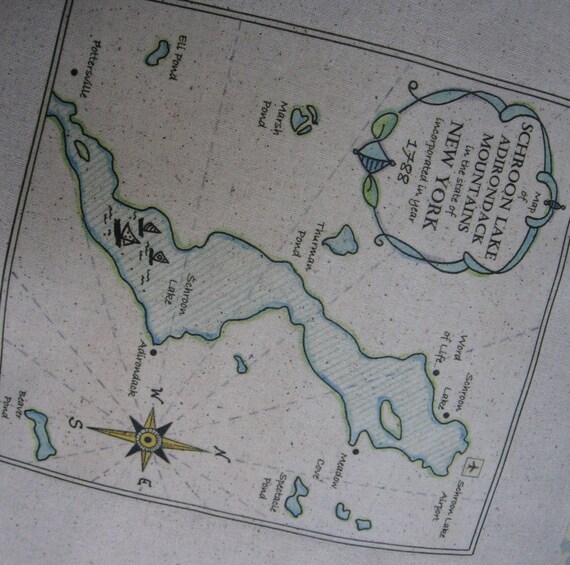 Amphitheatre in the Woods
by David Ohrenstein
Amphitheatre in the woods
Remnants of long ago.
Concrete seats set by layers
All facing a roofed, staged show.
Now covered by pine cones and needles,
Encased by sand and dust.
Set in Schroon Lake Park:
A memento to the past, I trust.
The fun of another era
Is still tangible in the air:
Dancing the night away.
Amnesia to worry or care.
At times it imbibed the big band beat
With music under starry sky.
Cool breezes carried the tunes,
Accompanied by a buzzing fly.
A puzzle is soon put together
Of a past day and age.
The pieces form a picture
Of the ballroom dancing craze.
Will its glory ever return?
Can the cobwebs be cleared away?
Will quality entertainment now past
Return for another stay?
Speak of American entertainment: You can now hear my own rendition of a favorite American folk song: Aura Lea A.K.A. Love Me Tender.  It is on the internal link below. My daughter videoed an excerpt of me at the famed Gasparilla Inn on the isle of Boca Grande. It was last season. This coming year will be my 10th.