Seasonal Migration as per the Oquaga Spirit. Many spring fed lakes  have spiritual presence. Oquaga Lake has quite a strong and active spirit. I was fortunate. The  spiritual "Lady of the Lake" befriended me. My family and I spent some 15 summer seasons on the lake. I was the house piano player at Scott's Oquaga Lake House. Here is an incredible parallel: Just as the movie The Last Samurai featured an historian/photgrapher, we had one on Oquaga Lake. His name was John Margolies. Here is some of his background.
From sea to shining sea, John Margolies knew, there was much that cried to be photographed. There was the Long Island poultry store in the shape of a vast white duck. The gaping alligator's mouth through which visitors entered a Kissimmee, Fla. zoo.  The 65-foot-long muskie in Bena, Minn., that housed the Big Fish Supper Club. The Donut Hole, a doughnut shop in the form of — what else? — in La Puente, Calif.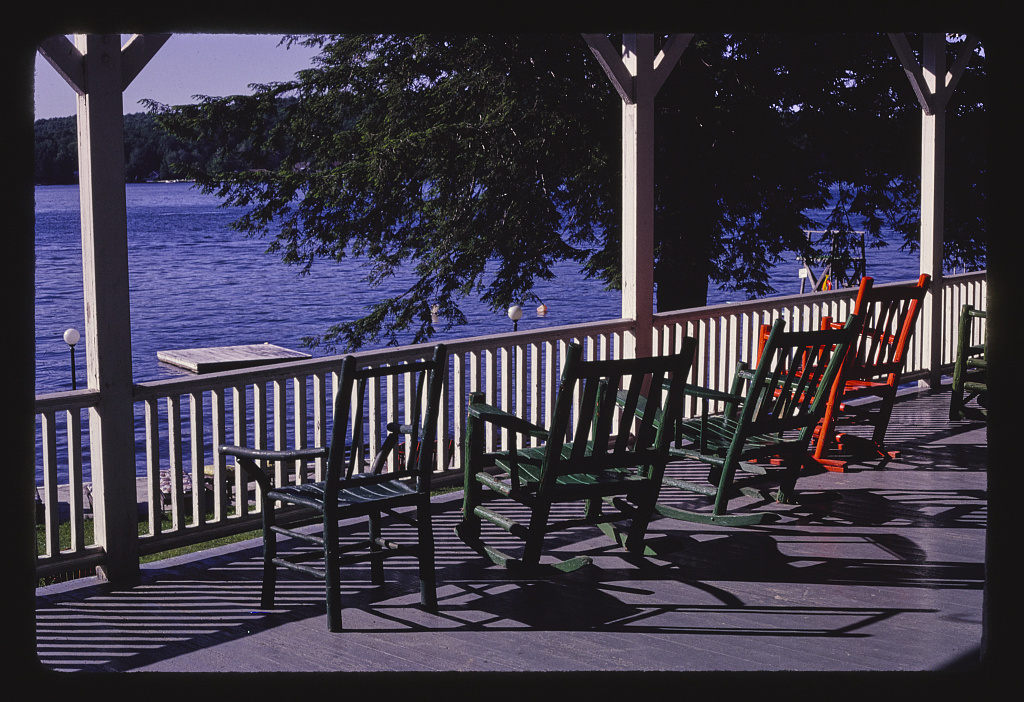 Our enitre family spent many summers with John  on Oquaga Lake. We all loved every minute. Never a dull moment on magnificent spring fed lake.  I (David)  wrote poetry galore thanks to the spirit.
.
Seasonal Migration as per the Oquaga Spirit
Enjoy a moment of nostalgia with the spirit's poem entitled "We'll Talk a Little More." I sensed that she was a female Indian spirit. She was from the Lennie Lenape. The entire collection is available on DSOworks.com.  Daily, I recite and keep the poetry memorized; and the spirit alive.  Poetry presentations are in my job description.
The summer fun is done
Like burnt wood in a flame:
Only glowing embers
And memories to place in a frame.
But oh, how those embers
Are full of reverie,
I see in them the summer
And I'm sure the summer sees me.
And many a fire will burn
In crackling fireplace,
Until the folks return
Once more to their special place.
The ground is flooded with leaves.
Daily the temperature dips.
Our boxes and bags are packed.
We're readied for southern trip.
I bid you spirit, adieux
At least for ninety-four.
Next year when I return,
We'll talk a little more.