New Measure Ratio Based on Fibonacci Series.  First, what is the Fibonacci series? It is defined by the successive addition of numbers, The series are defined by the numbers 1,1,2,3,5,8,13,21,34,55,89,144,233,377,610,987…The series eventually approximates an irrational number called phi:
The golden ratio is also called the golden mean or golden section (Latin: sectio aurea).[3][4][5] Other names include extreme and mean ratio,[6] medial section, divine proportion, divine section (Latin: sectio divina), golden proportion, golden cut,[7] and golden number.[8][9][10]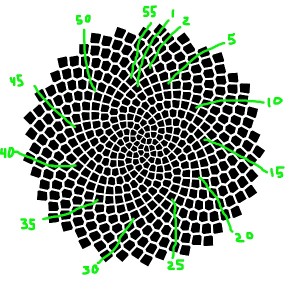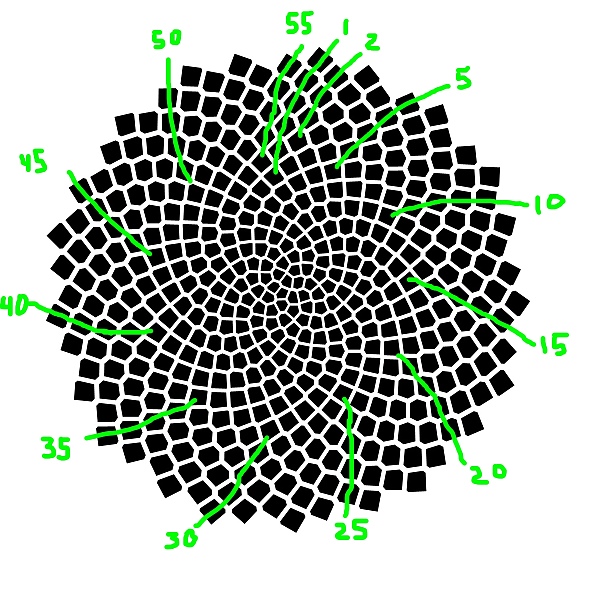 Of course, Beethoven uses the Fibonacci in his 5th Symphony. Read the internal link below.
Many writers of antiquity explain ancient use of  two number ratios: A shorter and longer number ratio. This ratio is 176/175. My source is John Michell's The New View Over Atlantis.
New Measure Ratio is Unwrapped
I discovered another ratio in comparison to the previous two. It  is 176.5, Here's how it works.   Both measures below use the 610 number.
The longer 176 length of the nautical mile, at one minute of latitude is 6082.56 feet at 50°. The 175 value at 10° is 6048 feet. Using the 176.5 value the length becomes 6100 feet.
Compare the longer and shorter Greek stade. The 176 value is 608.256 feet. The 175 value is 604.8 feet.  The 1st two values of 176/175 are in Michell's book on page 133. The 176.5 length that I postulate becomes 610 feet.
I have blogged extensively about the Fibonacci series. If you review the blog below  and other blogs on the site,  610 consists of an added  series of 5's. It is expressed by 555 + 55 = 610. Look at the number series  listed above. 610 is the 15th Fibonacci number. Its position is also a multiple of 5 as 3 x 5 =15.
Now for the frosting on the cake. Both 55 and 555 are prominent numbers found hidden on the 3 x 3 number square. The internal link below explains how to find the fives. Therefore, I had to conclude  that 176.5 was also prominently used as an ancient ratio of measurement along with 175 and 176.