Patra Workshop to debut in New York. Patra is the shorter name for Cleopatra. Queen of Egypt, she was one of the most famous women in history. Her full name was Cleopatra VII Thea Philopator (69 BC – 12 August 30 BC). She was the last of the Pharaohs set up in Egypt by Alexander the Great. By descent, she was a Macedonian Princess. It will appear off book in  the workshop. Our singers will literally be top notch.  My wife, Sharon is the librettist and a co-composer of Patra. . I, husband David, am also a composer. Before going to NY, it will have a staged concert presentation. This will be in  Sarasota Fl at the newly built Sarasota Westcoast Black Theater.  Our casts in both NY and Fla are busy rehearsing.  Here's the gist:
Cleopatra had stopped the onslaught of two invading Roman generals through love. She thus neutralized the worst effects of their invasions by marrying the generals. Patra had children with each.  They were, first,  Julius Caesar and later Marc Antony.
Patra Workshop
Enter Octavian, a third Roman invader. She almost stops his aggression through love. In order to save her children, she follows the way of the warrior: An honorable death. If she she married Octavian and moved to Rome, both her and her children would have been seen as a threat to the Roman triumvirate.  Our opera features Patra and Octavian's encounter. In the opera she convinces him to become Augustus Caesar- 1st emperor of Rome   Later, as a result, he honors her by placing  a statue of her in the Temple of Venus in Rome. The statue was displayed exemplifying her as the good mother.
Patra has memorable melodies, Latin rhythms and most important – a gripping story. Sample our music on Patraopera.com.
PATRA News!!!
See PATRA in Sarasota before it goes to New York !!
Presented in Sarasota for One Night Only
Before heading to New York in September, our new opera PATRA will be presented as a concert reading in Sarasota. The complete opera will be presented on Fri. July 19 at the new Westcoast Black Theatre at 6:30 pm.
The New York Workshop
PATRA has been selected for a fully-staged professional workshop in upstate New York at the Seagle Music Colony in Schroon Lake. The American Center for New Works Development at Seagle has work shopped pieces by many award-winning writers like Stephen Schwartz, Mark Adamo, Kevin Putts and more.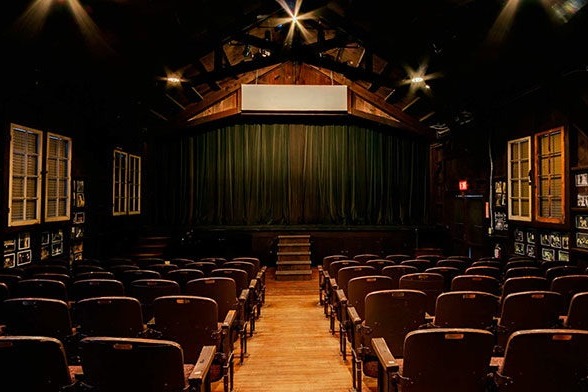 Patra Workshop – the Story
PATRA is loosely based on Cleopatra's final days.  When the villainous Octavian dangles a marriage proposal before Cleopatra, she hopes to secure a future for herself and her children. Yet, things do not go as he planned. Cleopatra's love challenges Octavian and transforms him into a new man.  PATRA has five singing roles. Our great Sarasota cast is listed below.
Writer, co-composer, librettist states: "When I began the eleven month rewrite of our more tragic Octavian & Cleopatra, I wanted to lighten the work and give it a popular bent.  I cut two singing roles and added a dancer.  Then, I infused comedy, lively dance rhythms, a small amount of spoken dialogue and a surprise at every turn.  Most of all, I showcased the singer.  I did something rather unusual in any musical or opera I created numerous dramatic moments where the instrumental accompaniment is silent. Only singing voices are heard."
 PATRA  is an opera comique:  It uses techniques from  Bizet's Carmen and  Bernstein's  The West Side Story. .
Patra Concert Presentation
The WBTT concert has a $20 suggested donation ticket price to be paid at the door.  For an advance reserved seat visit 
GoFundMe.com/PatraOpera
, make a donation and in the notes write WBTT ticket.  Westcoast Black Theatre is located at 1012 N Orange Ave, Sarasota, FL 34236.
CONTACT: Sharon Ohrenstein at 941-724-1199 or 
slohrenstein@gmail.com
. onl
y about the above events.  THANK YOU!
PATRA
Libretto by Sharon Ohrenstein
Music by David Ohrenstein and Sharon Ohrenstein
Our terrific Sarasota CAST
Kathryn Parks as Cleopatra, Joseph Ryan as Octavian, Carole Cornman as Iras, Robyn Rocklein as Charmian, and Baron Garriott as Marcellus.  Pianist Teresa O'Connell will accompany the shows.
Dancer Vanessa Russo, currently based in Sarasota, has been hired for the New York Patra workshop workshop. Only singers will be performing in Sarasota.
Background for the Patra Workshop: About Ohrenstein and Ohrenstein
Musical theater writers and performers, Sharon and David Ohrenstein have performed internationally from Canada to Honduras. Their musicals, 
Octavian and Cleopatra, Our Golda, 
and 
Elizabeth of Russia
 have been produced in Florida and New York to remarkable reviews.  Sharon was honored to be chosen an 
Amazing Woman of the Suncoast
 by ABC 7.  David's chamber compositions for wind ensembles and larger works for concert band have had world premieres in New York, Ontario, Ohio and Florida. David just finished his tenth season at the Gasparilla Inn where he plays for U.S. presidents and other dignitaries. For more information visit 
Patraopera.com
. Here is an internal link to a ballet I, David,  wrote:
Zodiac Dance Demonstrates Extremes from Ballet to Modern